Your location is: National
Say Nothing Saw Wood – Tickets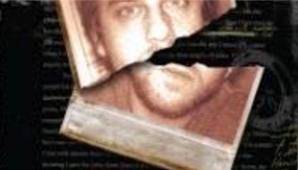 Presale
Mon 11.30am (Local Time)
---
General Public On-Sale
Mon 1.30pm (Local Time)
A pre-sale is an opportunity to secure tickets prior to the public, not a preferential seating service. On sale times are quoted in local time. *Or until pre-sale allocation is sold out.
GraveYard Shift Productions presents SAY NOTHING, SAW WOOD, a one-man play written by Newfoundland playwright Joel Thomas Hynes that was inspired by a real-life murder that occurred on the Southern Shore.

The play tells the story of its narrator Jude, who has returned home ten years after being incarcerated, and deals with a raw account of what it means to be the ultimate outcast, and how some individuals can still find healing even after crossing the point of no return.
Performance Dates
Wed 7.30pm (Local Time)
The Tank Theatre
Thurs 7.30pm (Local Time)
The Tank Theatre