Your location is: National
Joel Thomas Hynes – Tickets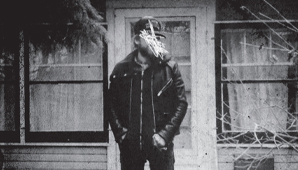 Presale
Mon 9am (Local Time)
---
General Public On-Sale
Wed 9am (Local Time)

A pre-sale is an opportunity to secure tickets prior to the public, not a preferential seating service. On sale times are quoted in local time. *Or until pre-sale allocation is sold out.
Joel Thomas Hynes is a multidisciplinary artist from Calvert, Newfoundland. He's been a singer and writer of songs, poetry and prose since adolescence. He co-wrote the songs Dark River and All for the USA with his uncle, the late Ron Hynes. He's had several of his songs featured in movies and television.

For ten years Hynes was a showcased performer with the well-loved tribute show A Feast of Cohen, and in the process has worked with countless seasoned musicians.

Dissatisfied, distraught and determined, he taught himself to play the guitar in 2011 and has since been writing and recording original songs and has periodically performed theatres and pubs and churches and garages and living rooms all over Newfoundland, Atlantic Canada, Ontario and Los Angeles.
Tour Dates
Wed 7.30pm (Local Time)
Ron's Place